#
David Letterman anlitar kvinnlig manusförfattare
. Saftig nyhet detta, minst sagt. Ett scoop, rentav: kvinnor är också roliga!
# Empire har låtit
sina läsare rösta fram
världens 50 sämsta filmer
. Förstaplats:
Batman & Robin
. Inte så överraskande. Mer förvånande då att
Matrix Revolutions
letade sin in på listan (plats 44).

# Spännande intervju
med
Martin Gelin i Dagens Media i dag
, som bekant flyttar hem till Sverige och blir sociala medier-expert i de röd-grönas valrörelse.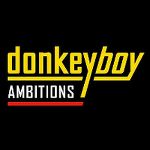 # Donkeyboys Ambitions är
en genial poplåt, bara så att ni vet. Mycket bättre än
så här
lär det inte bli den här våren.
# Jag har börjat
med något jag kallar för
Tummen ner
- scrolla ner och kika. Listan uppdateras kontinuerligt varje månad och går helt enkelt ut på att jag uppmärksammar några särskilt usla företeelser, människor, tv-program, uttalanden, ja ni fattar, whatnot!
# Iphone-applikationen
som
räddade liv
i Haiti:
For iPhone developers, it's hard to break through the clutter of 140,000 apps. That is, unless your app helps a man stay alive for 65 hours trapped in rubble after the earthquake in Haiti. That happened to aid worker Dan Woolley, who credits his survival to the American Heart Association's Pocket First Aid & CPR app, which he used to look up instructions on how to treat things like "excessive bleeding" and "compound fracture."

On CNN he called the $3.99 app a "high-tech version of a Swiss Army knife that enabled me to treat my own injuries, track time, stay awake and stay alive
Via Vassa eggen.
Trevlig helg.